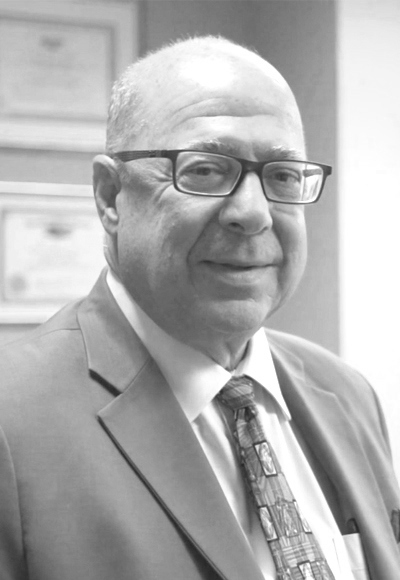 Area of practice:
Criminal Defense
Education
Seton Hall University School of Law (1979)
Farleigh Dickinson University (1976)
Bar Admissions
New Jersey
Pennsylvania
Supreme Court of the State of New Jersey
United States District Court for New Jersey
United States District Court for the Southern District of New York
United States District Court for the Eastern District of New York
United States Court of Appeals, Third Circuit
John is a highly skilled trial lawyer specializing in the defense of federal and state criminal cases.
Considered one of the most prominent criminal defense lawyers in North Jersey and throughout the state, John prides his firm on its ability to offer the best possible defenses in all the areas of criminal cases. John has tried hundreds of cases in federal, state and municipal courts. He has handled many high-profile murder, sex crimes, drug distribution, and political corruption cases, many of which have resulted in complete acquittals.
John has taught criminal law at the college level and has lectured on the defense of drunk driving cases, handling white-collar crimes and cameras in the courtroom. John has received many honors during his career and has been lauded by members of the bench and bar for his unselfish efforts to seek justice.
A former collegiate wrestler, John remains passionate about the sport. He earned coach of the year accolades on several occasions while guiding the program at Montclair Kimberly Academy and served as a volunteer assistant coach for Lehigh University.
ASSOCIATIONS
Member of the American Bar Association, New Jersey State Bar Association, Pennsylvania  State Bar Association, and Bergen County Bar Association
Association of Criminal Defense Lawyers of New Jersey
Association of Trial Lawyers of America
Rutherford Chamber of Commerce
SPECIAL AWARDS
2011 – Humanitarian of the Year Award – Italian American Police Society of NJ
1992 – Recipient of the Silver PBA Card – Local 300 – Rutherford PBA
1990 – Rutherford PBA Local 300 – Outstanding Borough Prosecutor's Award
1979 – Seton Hall University School of Law – Equity Award for the Highest Scholastic Average
Location
Meadows Office Complex
301 Route 17 North Suite 211
Rutherford, New Jersey 07070.
94 Jabez Street
Newark, NJ 07105.
811 Sixteenth Avenue
Belmar, New Jersey 07719